Duropal Kitchen Worktops - Worktop City- Products
livepages::jquery();?>
Duropal Worktops
Welcome to the Duropal Worktop Range brought to you by Worktop City.
Duropal… quality you can take for granted.
Why choose Duropal Worktops?
Duropal kitchen worktops are the perfect alternative to acrylic based, granite and stone
worktops at a fraction of the price. Duropals comprehensive selection of decors offers
opportunities from the most modern applications to the more traditional.
61 exciting decors – 43 in the unique Quadra profile and 18 in the popular
Classic profile.
With Duropal you're covered from all directions…
Please scroll down for products.
Please see the bottom of this page for downloads inc, Installation and Care.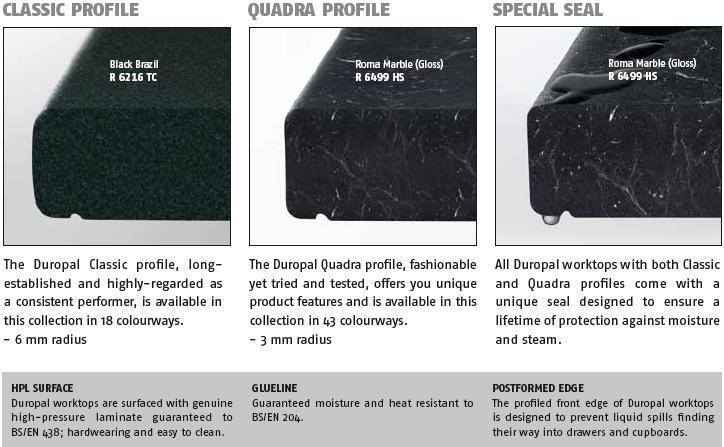 See bottom of page for brochure and specification downloads.
Duropal Kitchen Worktops- do not come with edging, this can be purchased in 4.1mtr lengths when purchasing worktops.
See Duropal Guide to Textures (Click Here)
Categories: