Allur Composite Decking - Worktop City- Products
livepages::jquery();?>
THE LONG-LASTING ALTERNATIVE TO TIMBER
Due to the increased durability of composite decking, Allur boards have a much longer lifespan than timber alternatives, and unlike timber decking which requires regular maintenance and staining, Allur composite decking boards are very low maintenance and hassle free.
Produced using recycled materials Allur boards are not only slip resistant in wet conditions, they are also resistant to rot, damp and insects, as well as offering greater colour stability compared to timber while remaining easy to cut and screw.
A stress free, long lasting alternative to timber, Allur composite decking comes with a 25 year guarantee as standard.
WHY CHOOSE COMPOSITE BOARDS
Our composite decking provides a long lasting performance that timber can't match. Produced using recycled materials our boards are resistant to moisture, mildew and warping, and are available in a wide range of colour options to suit your style.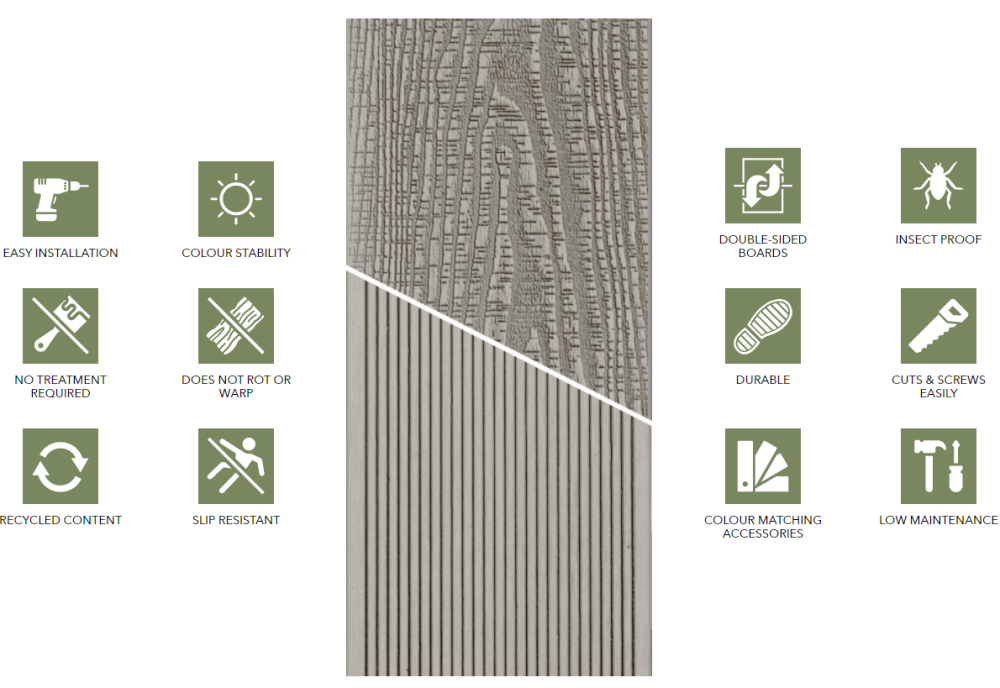 Categories: